Wohooooooo.... Mitchs Illustration in Clone Magazine:
110specialblack submitted 3 works. The black and white dot style ruled again.
special graphix clone issue is coming along with the may-june 09 clone magazine
+ an exhibition at the montana gallery sevilla.
more inforrrrmation:
CLONE MAGAZINE
Mitch is featured with one illustration. hell yeah mofu!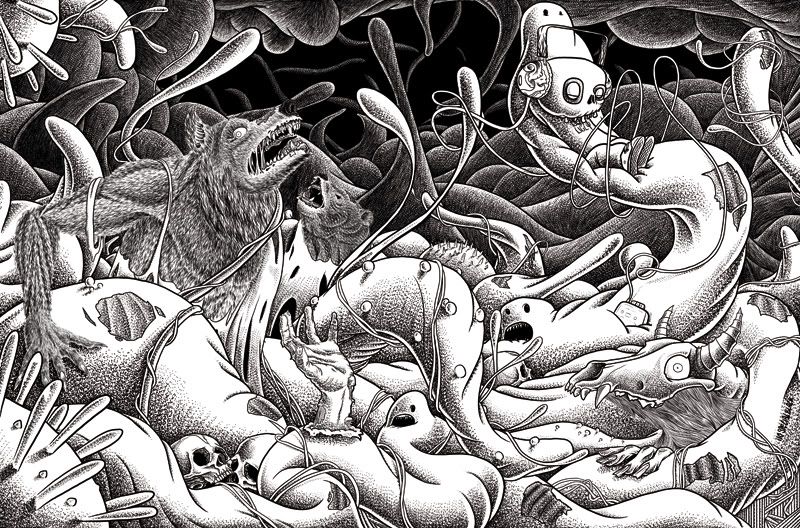 our other submissions: